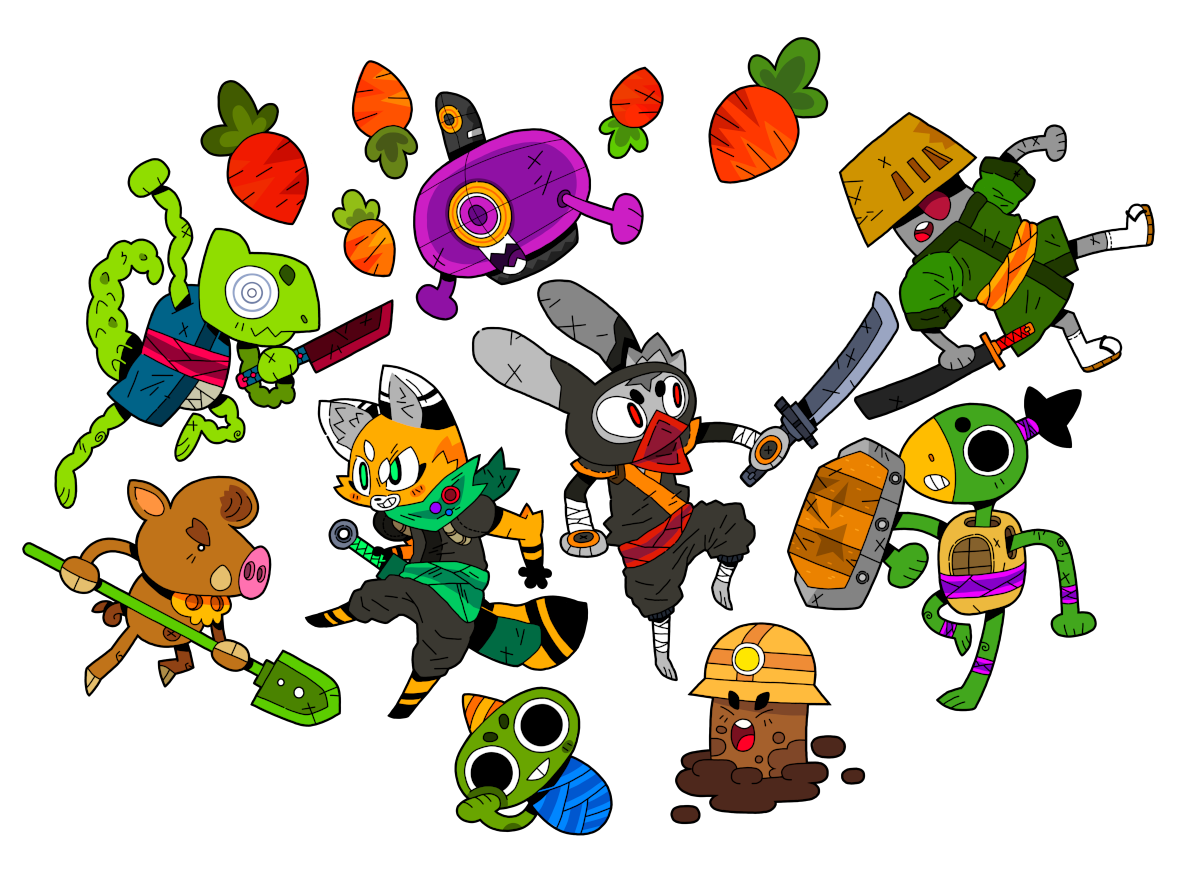 Be a Ninja!
Created by Pocket Trap
Published by Modus Games
Play as either Ninjin, the charismatic rabbit, or Akai, the ninja fox, and fight across a feudal Japan to defeat the evil Shogun Moe and retrieve the carrots he's stolen!
Dodge rockets, blast through throngs of incoming enemies and battle bosses in frenzied, fast-paced action.
Join your friends in 2-player local or online co-op as you progress through the game's story.
Follow a robust Story Mode, meet a diverse cast of characters, and play through multiple stages in a crazy universe.
Choose from a huge variety of equipment with more than 150 weapons and items, including masks, swords, projectiles, and more.
Compete in a "Live TV Show" survival mode, solo or with a friend, to see who can get the furthest without dying, as wave after wave of enemies attack from all angles.